Mailchimp - Add members to a list
Intro
Byteline allows you to easily integrate to Mailchimp to manage your audience and other things. You will see below how to add a member to an existing audience or list from a Byteline flow by using the Mailchimp task node.
Mailchimp List ID
To configure the Mailchimp task node, you will need to find the list ID, which can be done by following the steps mentioned below.
Step -1: Go to your Mailchimp homepage and select the audience from the menu.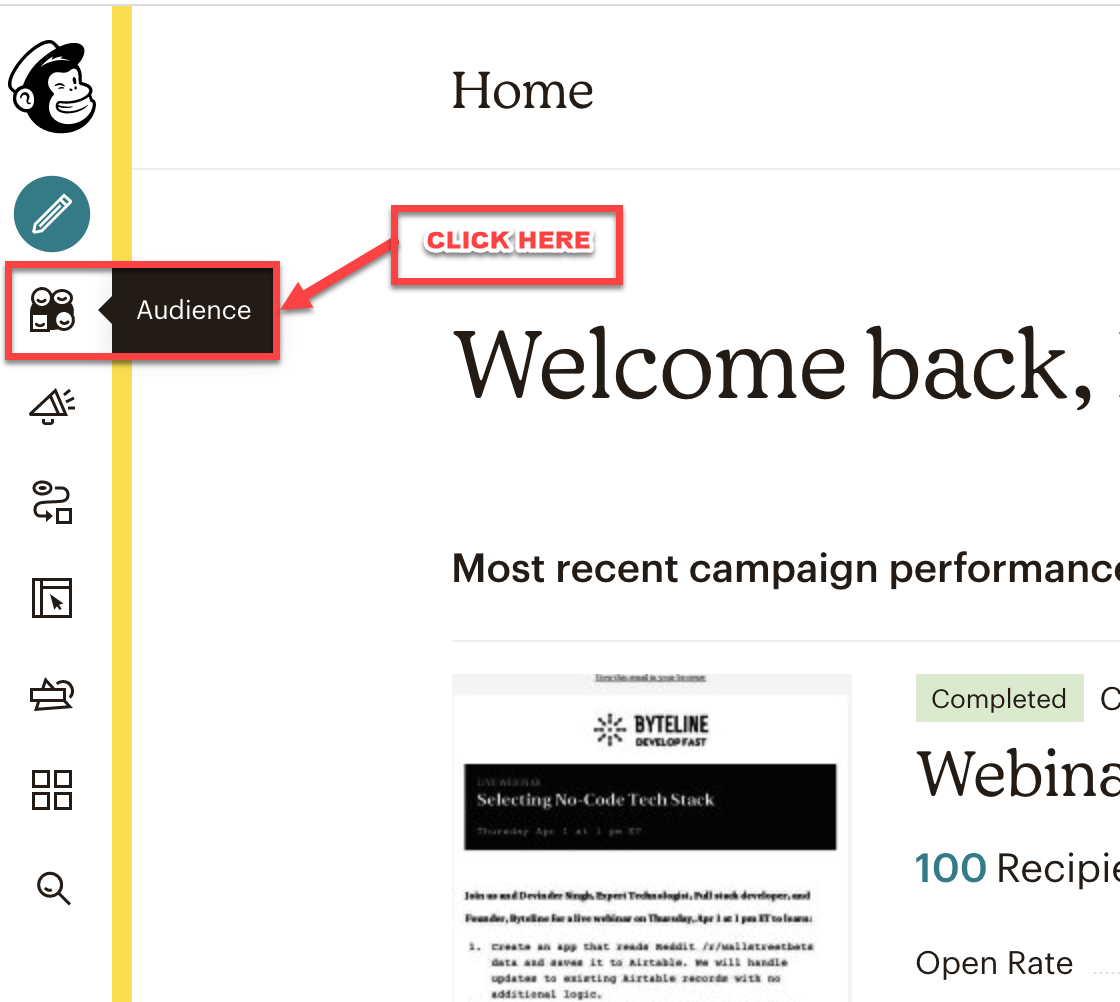 Step -2: Once the audience dashboard opens, click on the current audience drop-down to select your audience.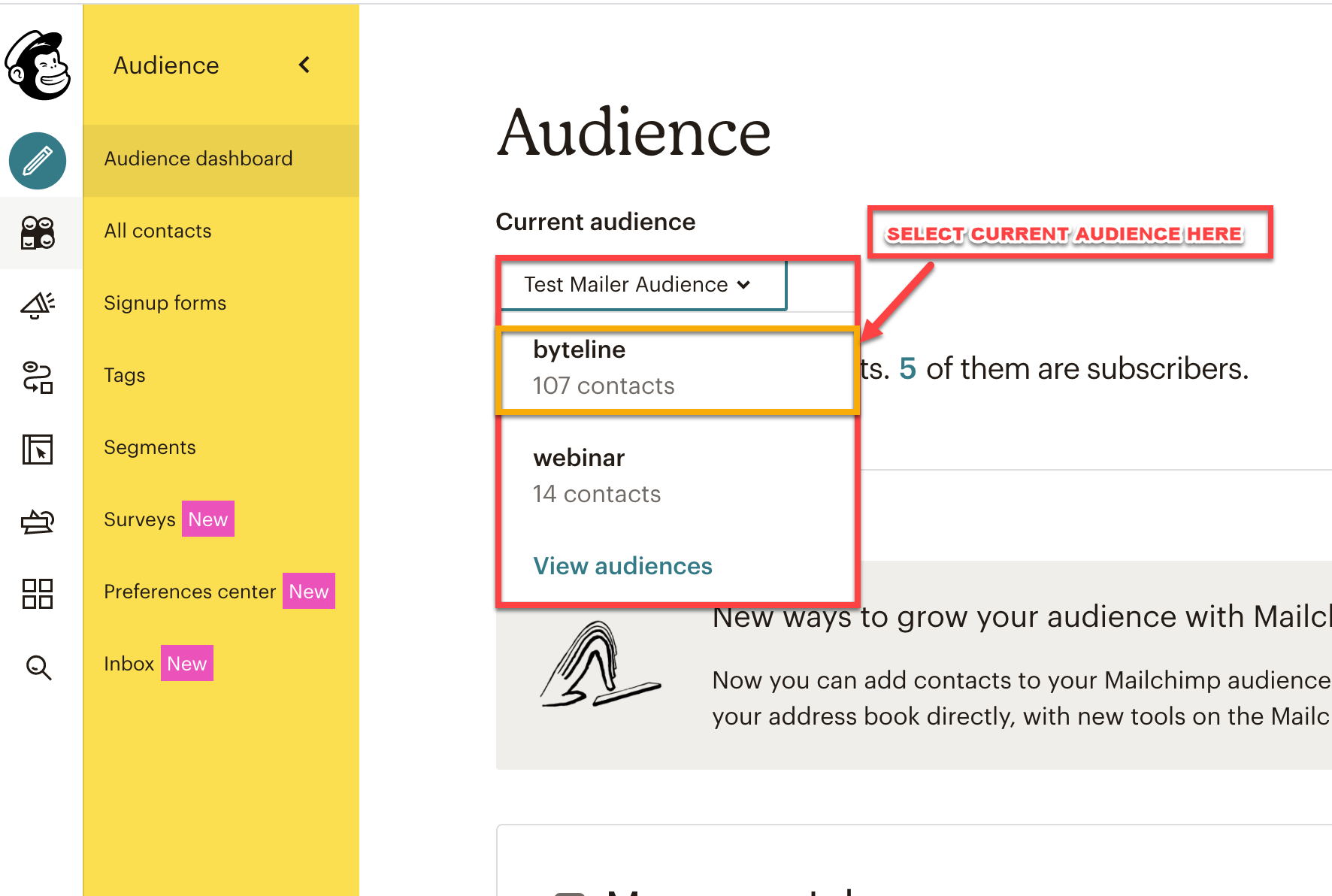 Step -3: Click on the settings from the manage audience drop-down.

Step -4: Copy the unique Mailchimp audience list id from the bottom of the page.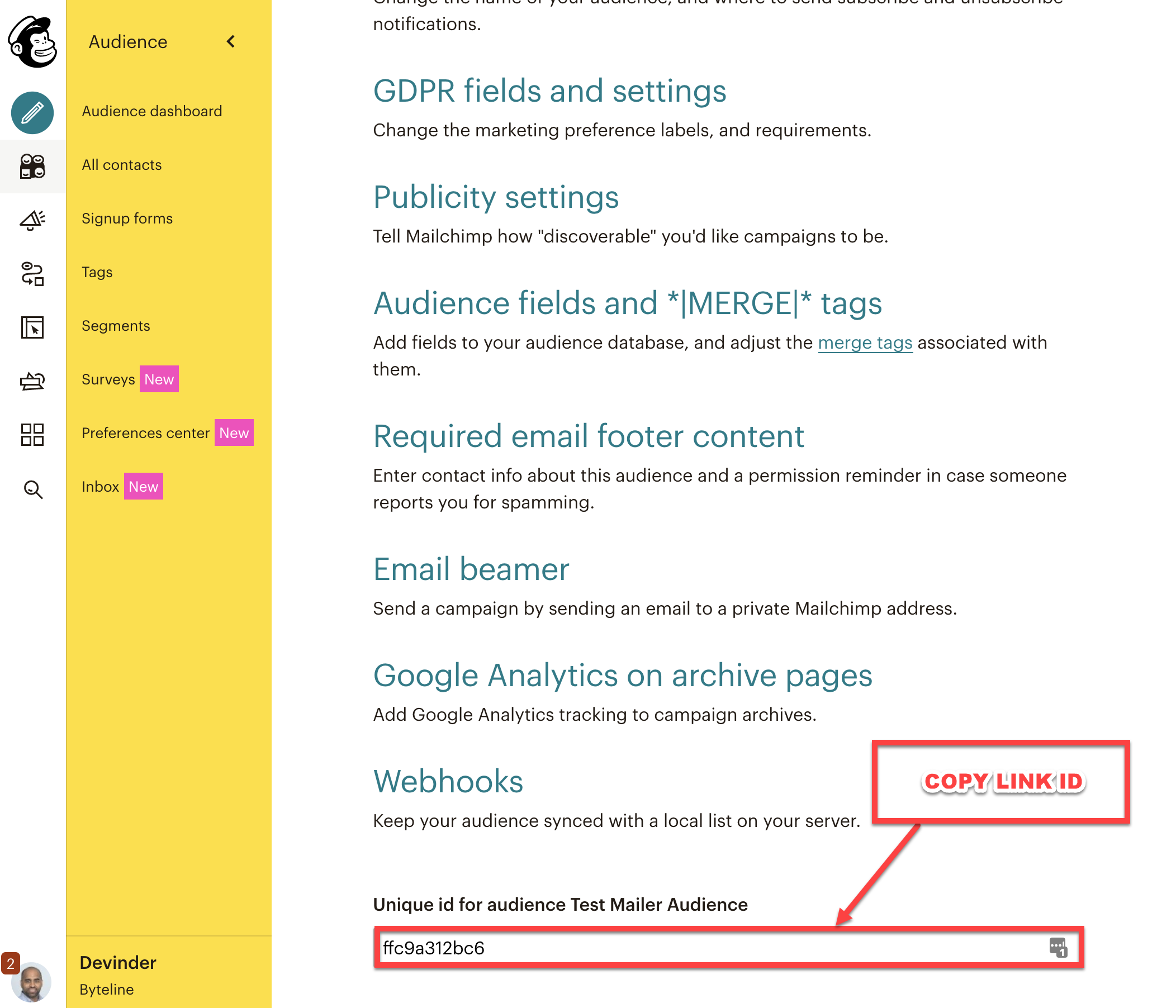 Step - 5: Enter/paste the Mailchimp list Id in the list Id field.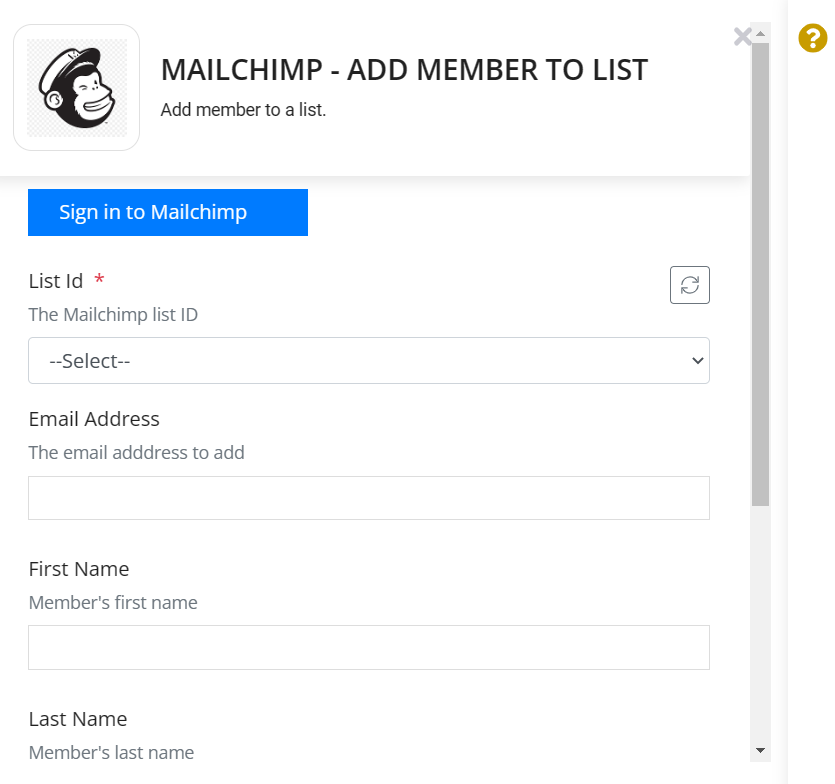 Step - 6: Click this drop-down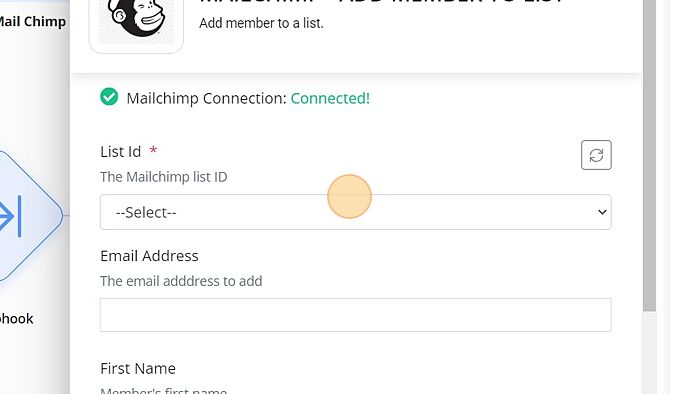 Step-7: Enter the email address, first name, and last name in the respective fields.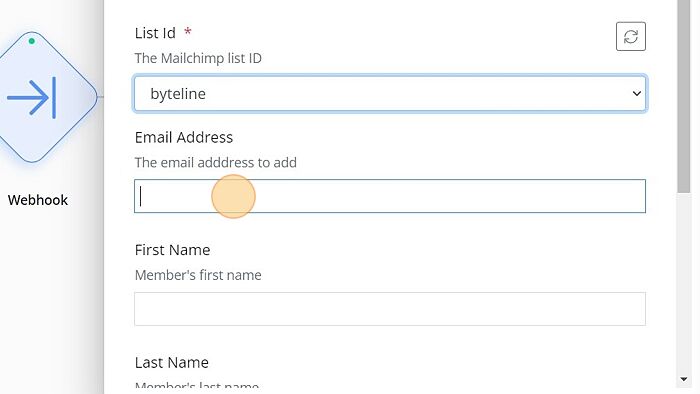 Step-8: Click "Test run"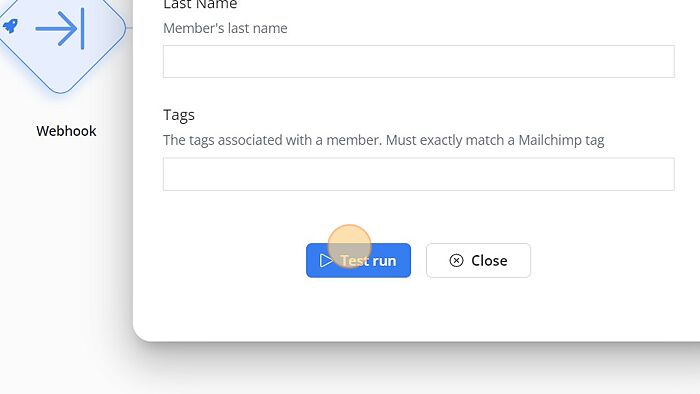 Your Mailchimp node has been configured successfully. Feel free to connect us for any doubt. Develop fast!
---
---